About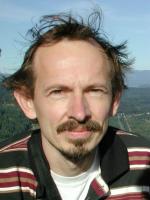 Born and raised in Oregon, I have been making pottery since the early 1970's. I have formal education as well as many years of experience with clay.
My functional work benefits from years of study of how people interact with pottery. I strive to make many factors come together in each piece. Utility considerations include surface texture, hardness, wear resistance, shape, size and proportion. Aesthetic facets include color, shape and touch − how does the piece feel to the hand, the lip, the eye.

I hope you enjoy using my pottery as much as I enjoy making it!


---
More photos can be found
here